Information for people with Care Experience
Have you or are you involved in the Children's Hearings System? Do you know you have the right to ask for your information? It is the law. 
At SCRA, we want to make it as easy as possible for you to access information we hold about you.  
You can make a Subject Access Request. It sounds complicated, but don't worry, we will do our best to help you and we have a variety of information materials available. 
Information materials
Working with Care Experienced people from Who Cares? Scotland, we have a number of resources available for you to understand how to access information held about you, including:
A detailed guidance document which provides comprehensive information about the process.
A leaflet specifically written and designed for young people to give them the key points of how to access information held about them.
An easy read guide which provides the information in a more accessible format.
A jargon buster explaining words you might hear/see.
Mock ups of sample documents that you might receive.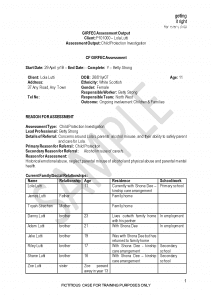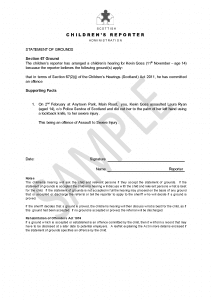 How do I ask for my information?
There is no form to fill in. All you need to do is to ask for the information.  
When asking for your information, it is best if you contact us by email or by letter. This is so we can be sure what you are asking for and have an accurate record of it.
You can email us at: inforequest@scra.gov.uk. This mailbox is checked several times a day so that we pick up and deal with requests quickly.
Or send a letter to: Data Protection Officer, SCRA, Ochil House, Springkerse Business Park, Stirling FK7 7XE.
Any questions? Need more information?
If you have any questions, please get in touch with our Information Governance Team via inforequest@scra.gov.uk
Receive our e-news bulletin
Enter email to sign up to our newsletter