Board Member case study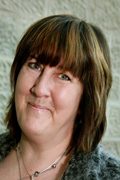 Current Board Member Suzanne Vestri writes about her experiences of being on our Board…
I applied to join the Board of SCRA in 2016, and was reappointed for a second term in 2020.
I grew up in the 'care system', as it was then called, in England and was briefly homeless before gaining a place at University. Since that time I've always been keen to ensure that support is provided for care-leavers – what happens when the caring stops?
I was lucky (in those days) to get supplementary benefit which meant I could stay on at school after my eighteenth birthday, and then get a full grant and housing benefit to support me through my studies. But not everyone is as lucky, and even so, the uncertainty and lack of family support I had in my early life has left its mark.
After (eventually) settling in Scotland, a friend of mine saw an advert in the Sunday papers, looking for volunteers for the Children's Panel. He pushed me to apply and, although I thought I'd blown the interview – I told them I didn't think they were looking for people like me – I was accepted. After I'd volunteered there for a few years, I moved and became a volunteer Panel Practice Advisor, helping to recruit, train and support Children's Panel Members.
I don't think I'm anything special. I've spent most of my working life training and supporting volunteers and managing small teams of people. Now, I run a couple of small businesses, work part-time in a shop and volunteer for SCRA.
Being on the SCRA Board can be a real challenge, but you do get induction training and support. The reports are well-presented and you never feel that you can't ask questions! Being on the Board through a large digital/IT roll-out AND the pandemic has been a real learning experience, for the staff and for the Board, and I'm in awe of how well the staff team pulled through it all.
I've always wanted the best for children and young people who are at risk or who need extra support. I would recommend anyone to apply to become a member of the SCRA Board. You really do feel that the work you are doing makes a difference.
Receive our e-news bulletin
Enter email to sign up to our newsletter