Spotlight on … Our Hearings, Our Voice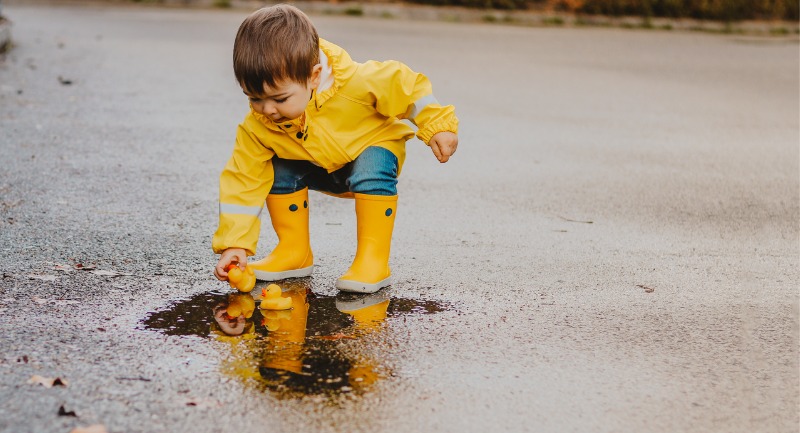 It has been four years since Our Hearings, Our Voice (OHOV) met for the first time and three years since publication of their 40 Calls to Action.
SCRA is proud to host OHOV on behalf of the Children's Hearings Improvement Partnership.
To mark Care Experienced Week, we shine the spotlight on the ground-breaking project and we talk to Gordon Main and Amy Miskimmin-Logan to find out more…
So who are Our Hearings, Our Voice?
We are an independent board for children and young people in Scotland who have current or recent experience of the Children's Hearings System.
What's the aims of OHOV?
Our aims are to provide children and young people with the opportunity to make meaningful and positive changes to the Children's Hearings System for children and young people in the future. We do this through influencing and working with practice, policy, law and decision makers across that system.
Can you tell us a little bit about the work of OHOV?
The work is so varied. One day it can be about influencing a politician or organisational leader, another about developing practical tools to help children take control over their own Hearing. OHOV board members get the chance to speak at conferences if they want, to design change ideas for reform of the whole Hearings System, to carry out research, change the language other children hear in Hearings, and so much more. Of course, it can't all be serious stuff – we make great friends in the group, do lots of fun and creative things from ghost walks to escape rooms, eat way too much pizza and even publish our own magazine, VOICE, for children and young people.
What have been the successes so far?
Three years ago, we published our 40 Calls to Action which have been really influential in guiding how organisations and individuals improve their practice in relation to Hearings. SCRA and Children's Hearings Scotland provide us with regular feedback about what they are changing as a result and the calls were fully incorporated into the themes considered as part of major, overarching reforms recommended to Keep the Promise in the Children's Hearings System.
OHOV has also worked closely with other young people and professionals to change the language experienced by children in their Hearings. We were keen to reach out to as many children as possible so we developed an online virtual bin where children could 'bin' language they wanted to eradicate from the Children's Hearings System. The bin has been a great success; it's been used 1,537 times! It helps us understand the types of language children most want to get rid of in the Children's Hearings System and informs the work of our language focus group.
OHOV played a key role in the Hearings System Working Group, can you tell us more about the role the board members played?
In the past, sometimes children and young people were consulted about things that adults or organisations had already decided or planned. This was different. This working group began their considerations based on what children, young people, families and practitioners had told them needed changed, including OHOV's 40 Calls to Action. OHOV board members were then involved throughout the discovery, design and decision making stages of the review, building a trusting and safe relationship with members of the review group and Promise Scotland, and notably, the Chair of the group, Sheriff David Mackie.
That relationship will continue as David helps us all to change the language children experience in hearings, reports and court. Board members then supported the launch and understanding of why change is needed and several of the designs they created during this process are being rolled out ahead of structural change, for example, the OHOV magazine and a scrapbook to support children in taking control of their hearings. You can read more about our Promise Journey here.
So what's next for OHOV?
The young people at OHOV are committed to making sure the reform recommendations happen and make a real difference. OHOV will be involved in that work as well as multiple changes that do not need a change in the law to occur, as mentioned above. We are really looking forward to the future.
If anyone is interested in joining, how can they find out more?
If they are aged 8-18 and have current or recent experience of the Children's Hearings System, they can find out more on our website. If they or their trusted adult wants to chat about what is involved or needs help to fill in our short application form, Gordon or Amy would love to chat, write or message them. Just get in touch here.