SCRA joins the Love Rally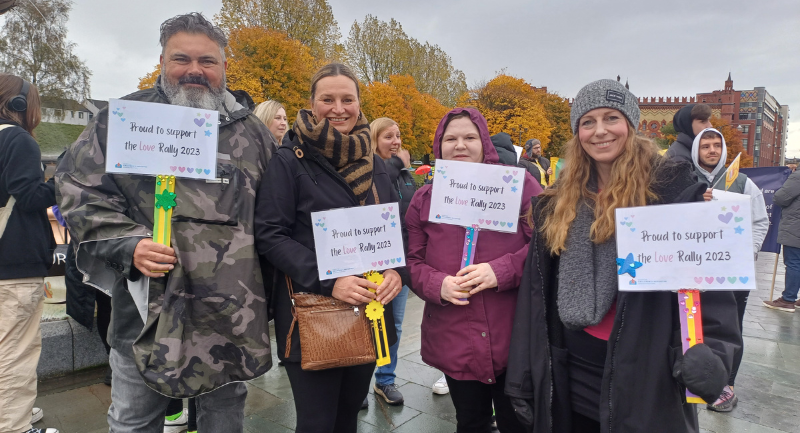 SCRA was proud to join hundreds of people yesterday showing their support at the Love Rally celebrating a Lifetime of Care.
Hosted by our friends at Who Cares? Scotland, the rally marked the end of Care Experienced Week 2023.
SCRA's contingent was delighted to march from Glasgow Green to George Square alongside young people from Our Hearings, Our Voice.
Our Principal Reporter/CEO Neil Hunter said: "It is always a joy and an honour to take part in the Love Rally. It was great to see so many young people at the event – including Our Hearings, Our Voice. The atmosphere was amazing, the speakers and performers were awe inspiring and we were proud to be part of it.
"The demand for life long rights for care experienced people, relationship based advocacy and love and respect are all asks that SCRA can fully understand and support. We can't wait until next year!"