Celebrating our volunteers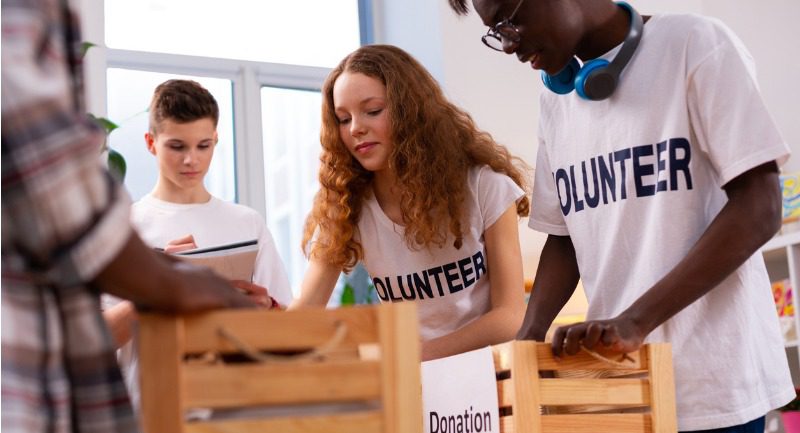 On Volunteers' Week we want to celebrate all the fantastic volunteers in the Children's Hearings System. 
First, we would like to pay tribute to the amazing volunteer Panel Members who make decisions in Hearings every day about some of our most vulnerable children and young people.
We would also like to thank all our fabulous staff members who volunteer in their local communities.  
Neil Hunter, SCRA's Principal Reporter/Chief Executive said: "During Volunteers' Week, it is the perfect time to recognise the huge effort and commitment of the Panel Member community over the past year. 
"Scotland's volunteer Panel Members have worked tirelessly to protect our most vulnerable children and young people. Everyone at SCRA cannot thank the Panel Member community enough for their support, hard work and dedication throughout the pandemic."
Neil added: "It is also important to acknowledge and thank our own staff members who volunteer across the country. We know they play a key role and make such a difference in a variety of local initiatives and charities. Many of them do so in your own time, but we are pleased to see more colleagues making use of our Volunteering Policy.  
"As an organisation whose core objectives would not be delivered without the significant contribution and professionalism of the volunteer community, SCRA recognises the corporate social responsibility it has to support volunteering by our staff. 
"We are committed to promoting and supporting staff who wish to undertake volunteering within charities and community organisations and we want to be a positive role model employer which supports volunteering."
Our staff who have made use of Volunteering Policy have undertaken a variety of roles, all making a difference in their communities. During Volunteers' Week we are sharing some of their stories…
Spotlight on volunteers Fiona Smith and Annemarie McIntosh, Dundee
Spotlight on volunteer Holly Kilday, Edinburgh
Spotlight on volunteer Collette Gallagher, Glasgow
Spotlight on volunteer Katy Lang, Hamilton
Spotlight on volunteer Indiya Kurlus, Head Office