Art in the HeART of the City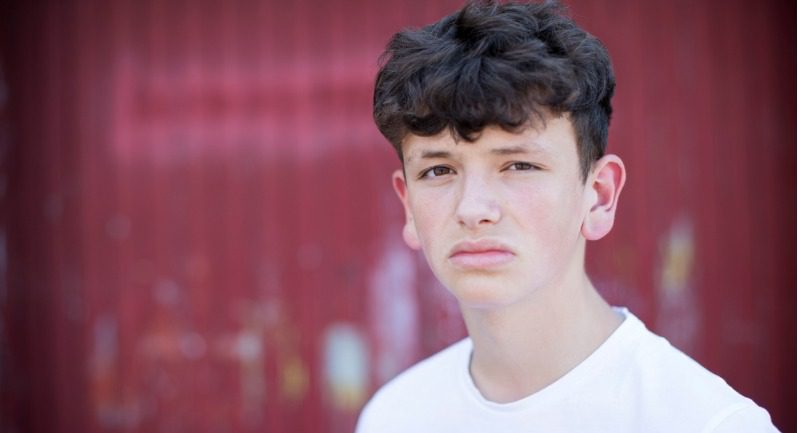 Colourful and creative art work by care experienced children and young people is now on display in Glasgow.
Helping to mark Year of the Young People 2018, SCRA invited children and young people from Glasgow's Children's Units to contribute to a window display, during the first ever Care Experienced Week, running from 22 to 28 October.
Key partners Arts in the City and Articulate Cultural Trust, supported the children and young people to produce a variety of creative pieces. The artwork, aptly entitled 'Art in the HeART of the City' is launched today, Wednesday 24 October, and is being shown in one of the large ground floor windows of SCRA's Bell Street premises.
Arts in the City is a Glasgow Social Work Continuing Care Services project, supported by Glasgow Life, which exists to help improve the lives and life chances of care experienced young people through engagement and involvement in the arts.
Articulate Cultural Hub supports arts access and participation by children, young people and adults who are least likely to engage in creative activity, or who face significant barriers to taking part and yet have the greatest potential to benefit from doing so.
The display will be on show for the remainder of 2018. The Bell Street office overlooks the Merchant City – a bustling location where lots of passers-by and visitors can enjoy the display.
SCRA's Participation Officer Jennifer Orren said: "This has been a fantastic opportunity to display a variety of art work from care and Hearings-experienced children and young people across the city of Glasgow, to mark Care Experienced Week, the Year of Young People, and to celebrate the amazing talents and creativity of our city's children and young people.
"We are grateful for the support of Clare Macaulay and Jenny Hunter who helped to make this happen, but we are particularly thankful to the children and young people who donated their work for this event."
Clare Macaulay, of Arts in the City added: "Arts in the City want to thank SCRA for hosting this showcase and allowing us to demonstrate the creative talents of the care experienced young people of Glasgow. We have witnessed the powerful transformative effects of creative engagement for our young people and are delighted to present these to a wider audience."